Emily is a one of those creative souls who helps your own creative soul come to life a little more. I first met her at a retreat we both attended, and was drawn to her friendliness and effortless style right away! When we found out we were both moving to NYC at the same time, we promised to hang out as soon as the dust settled. This little photo shoot at Cafe Henrie and the real talk shared over matcha and coffee was our fulfillment of that promise, and I'm so glad we made it happen.
Emily blogs her creative journey, styling, and photography at emilyweaver.space, and she requested these images for a style post. If you have a minute, go read her words about creativity, finding your niche, and using your gifts. She offers some good wisdom.
You can also find Emily on Instagram @emilyrweaver; tell her I sent you!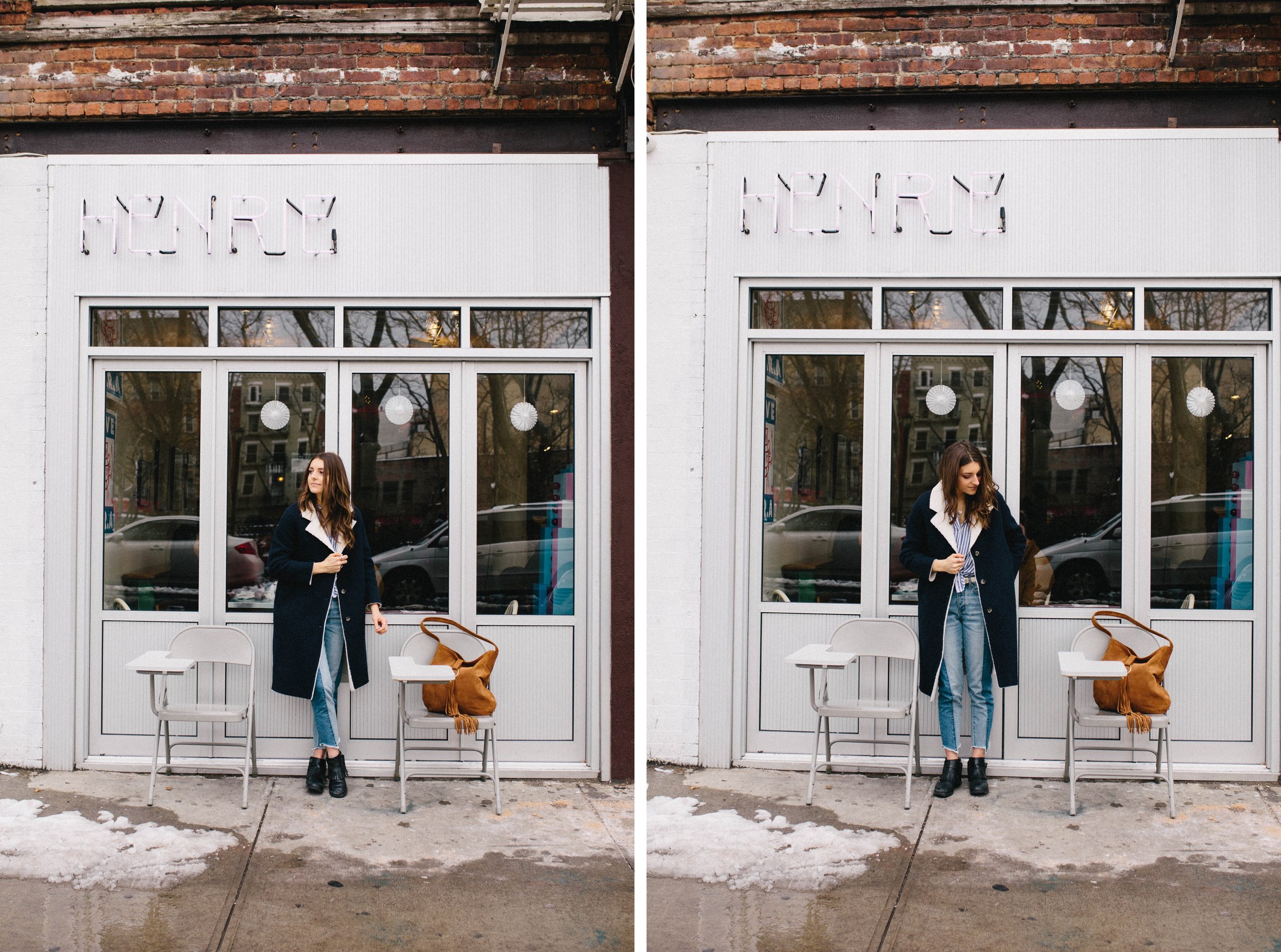 Lifestyle Blogger Style Photos taken at Cafe Henrie in the Lower East Side.
Top + Jeans - American Eagle Outfitters / Coat + Boots - Zara / Bag - Baldwin Sample Sale / Necklace + Rings - American Eagle Outfitters / Belt - Thrifted